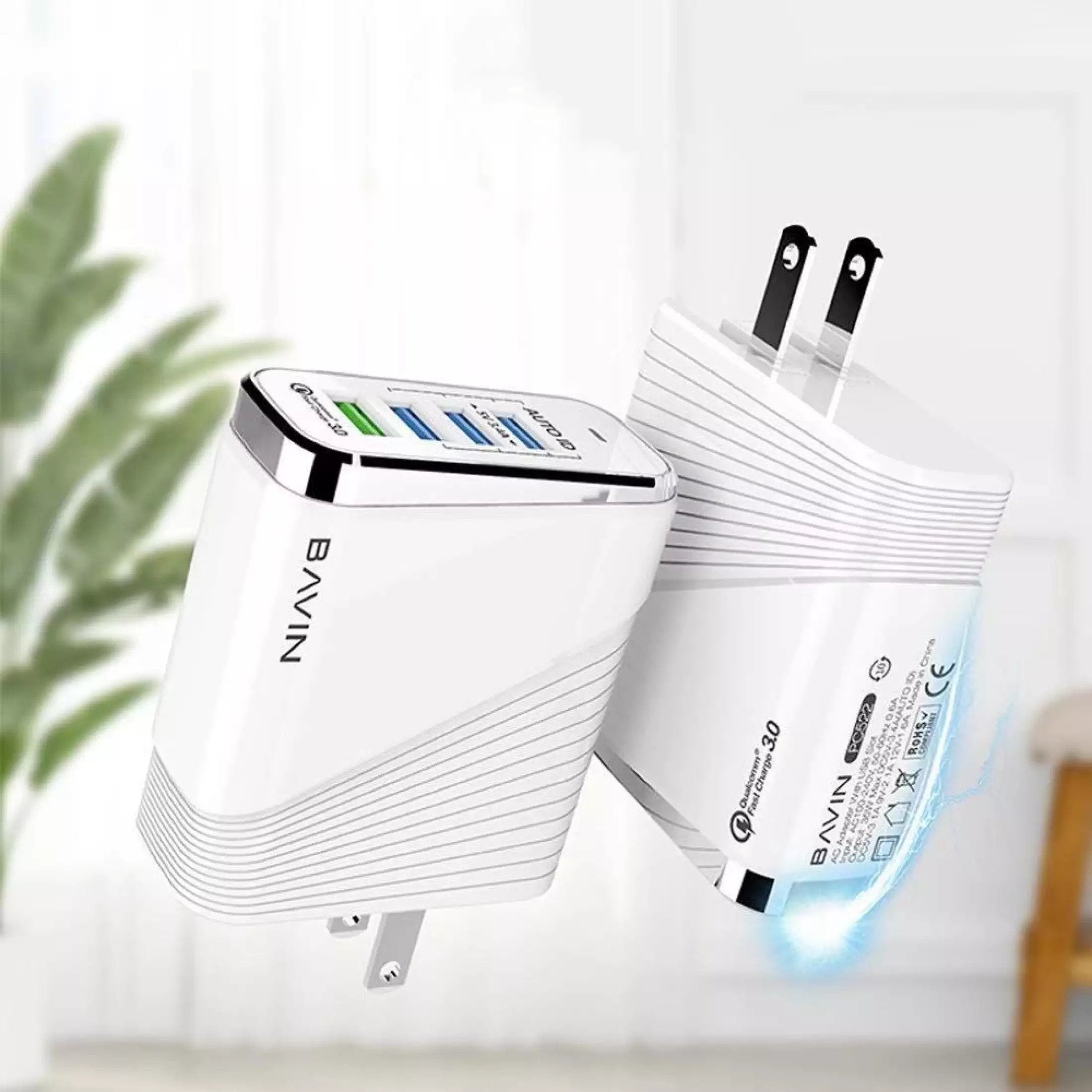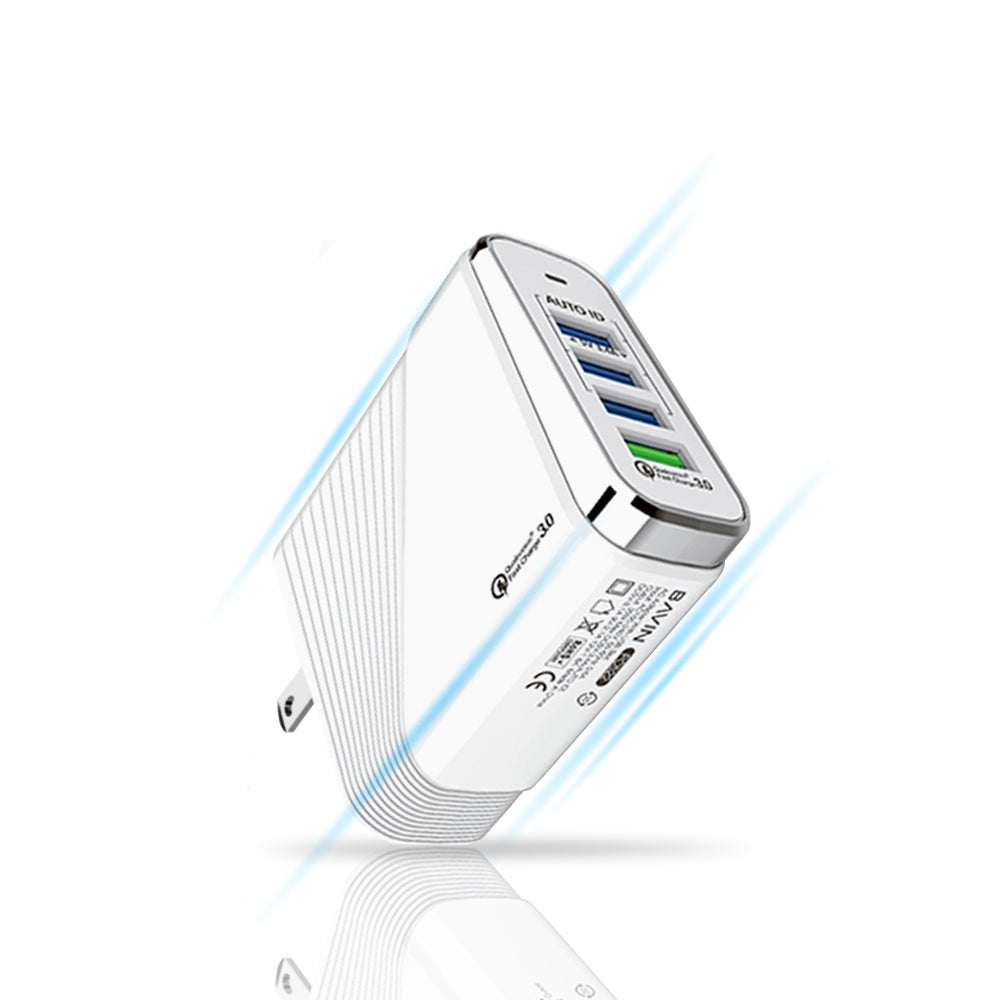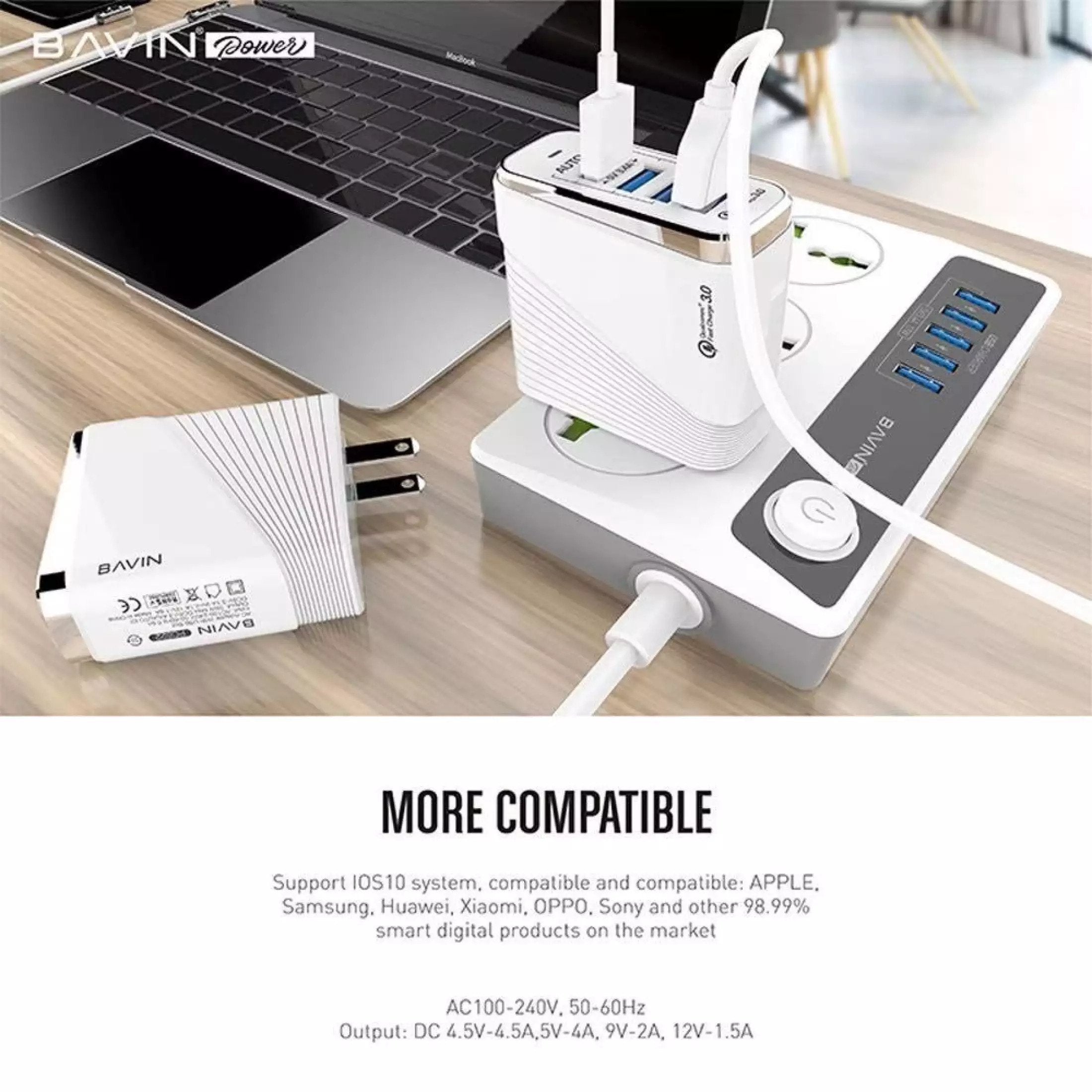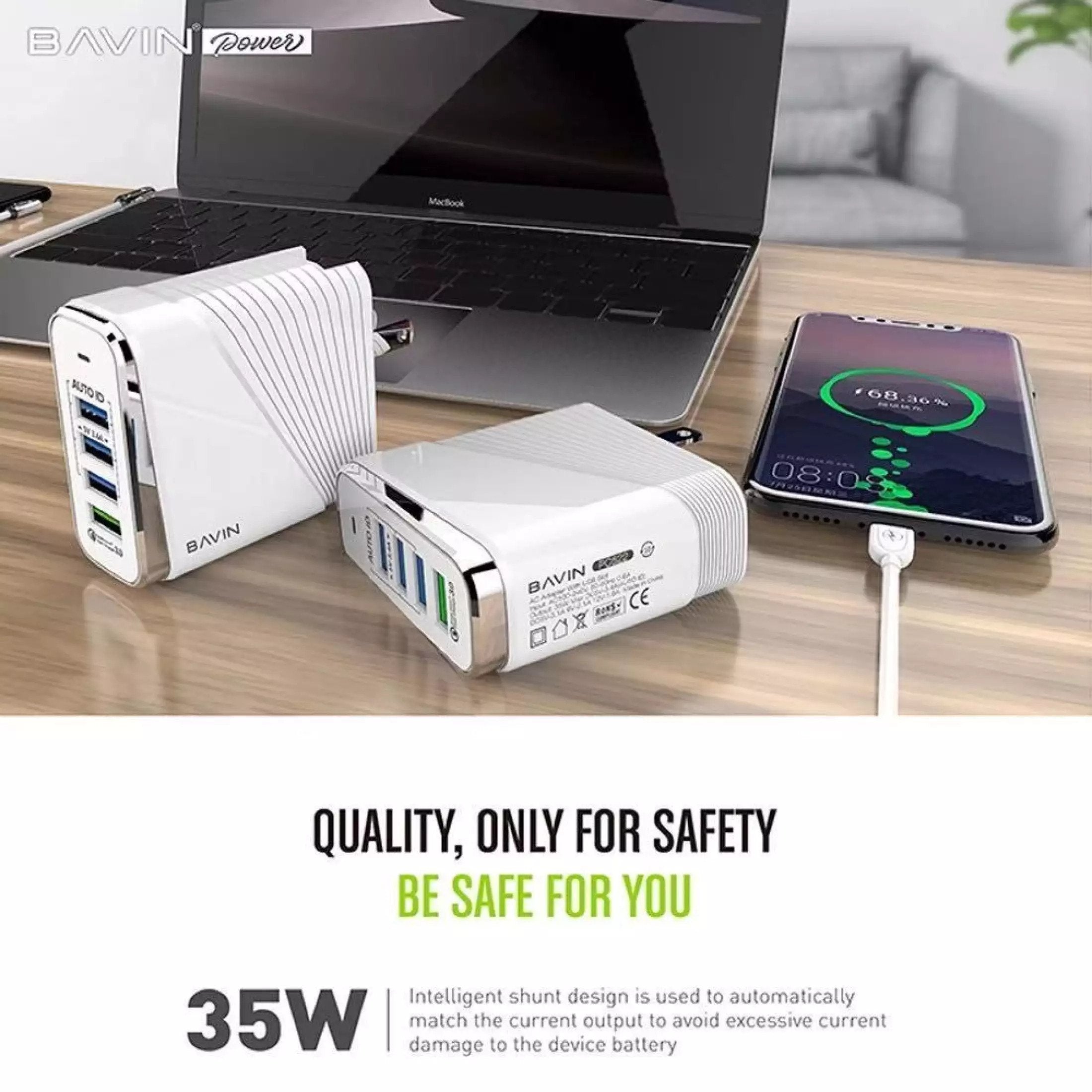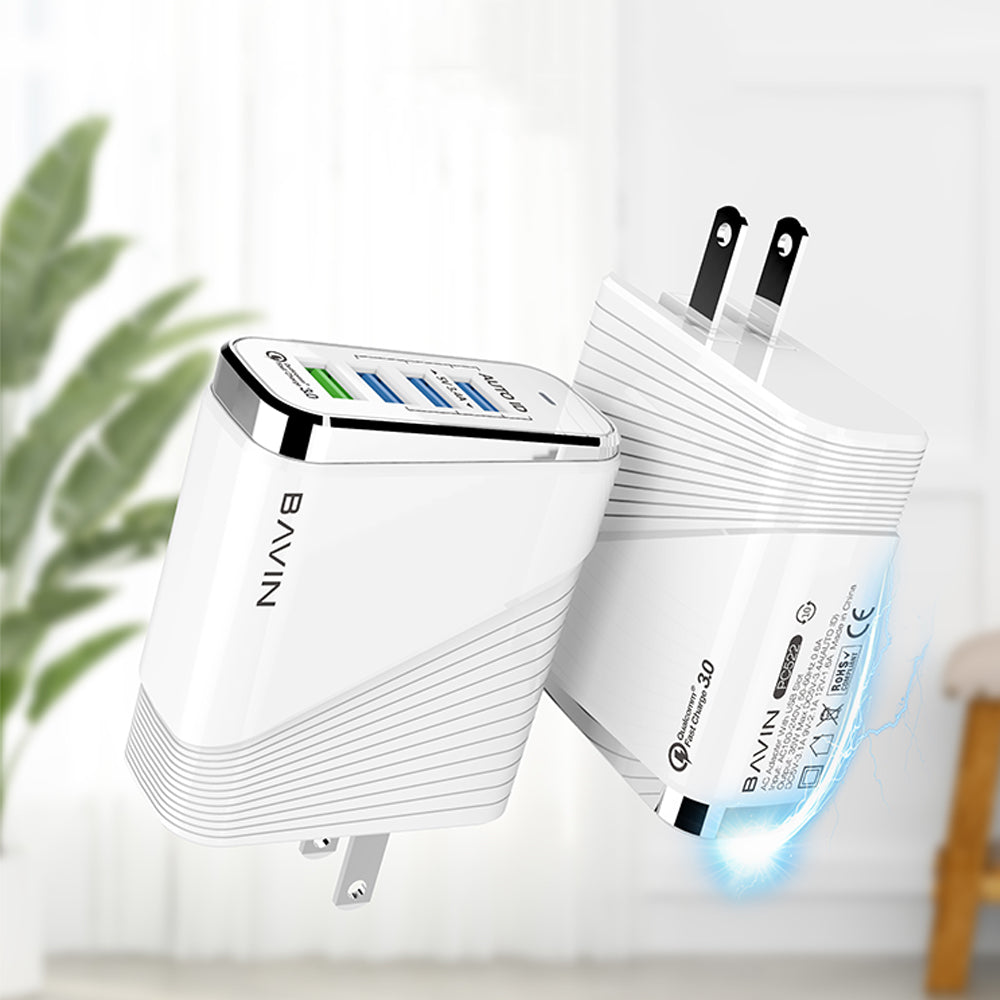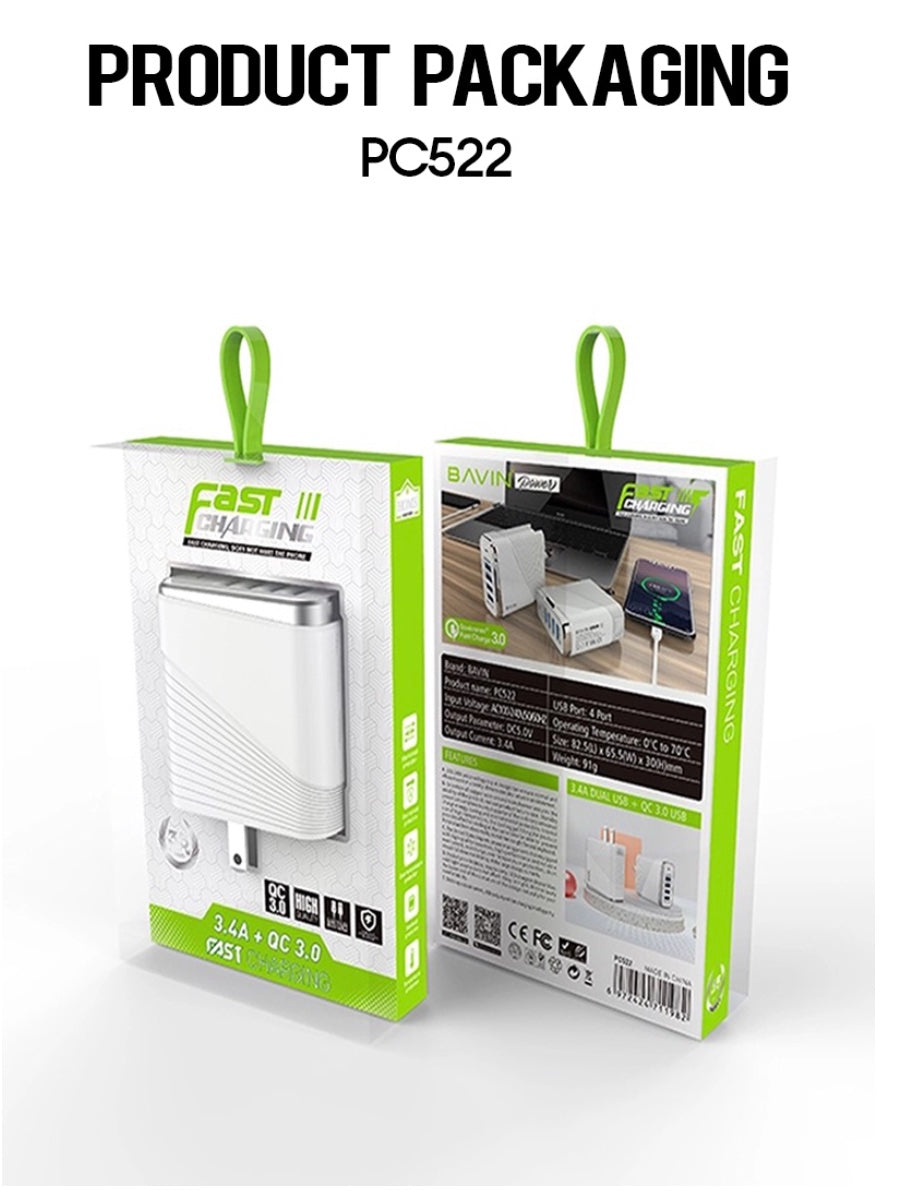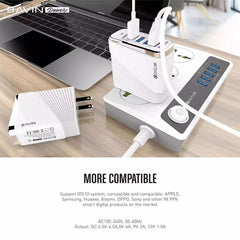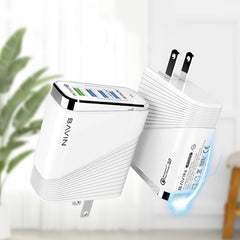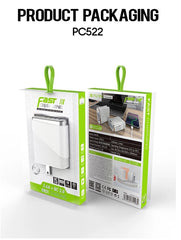 Bavin 3.4A Fast Charger w/ Qualcom 3.0 Quick Charger 35W 4 Universal USB Port
Please hurry! Only 6 left in stock
Specifications:
Brand: Bavin
Model: PC522
Input:  AC100-240V, 50-60Hz 0.6A
Output: DC 5V-3.4A (Auto ID)
Product Size: 6 * 3 * 6.5cm
Product Weight: 91g
Features: 4 USB Output, fit for travelling, easy to carry, push avp replaceable plug
FEATURES
A. 100-240V wide voltage input design can ensure normal and
efficient work in a variety of more complex network environments.
B. Selection of copper wire-wound transformer ensures the
stability of the product, reduce the product failure rate. Standby
power consumption is only a quarter of the ordinary universal
charge energy, saving, and environmental protection. Internal
use of high temperature, the cooling gel filling the product
provides effective cooling at the same time be able to prevent
the product from abnormality sometimes caught fire and exploded.
C. The United States imports power management chip equipped
with high-quality capacitors, high-performance and reliable
overcurrent, overcharge, over-temperature protection, short
circuit full-time monitoring of the large charge currents.
D. Product pin is foldable, easy to carry, LED charge indicator blue,
cold light source does not affect sleep at night, thinner body
the lower end of the curvature of the design naturally for your
comfortability
E. Stable up output current, USB output port can charge intelligently.
3.4A DUAL USB + QC 3.0 USB
Short circuit protect on
Overcurrent protection
Over-temperature protection
Overload protection
Temperature protection