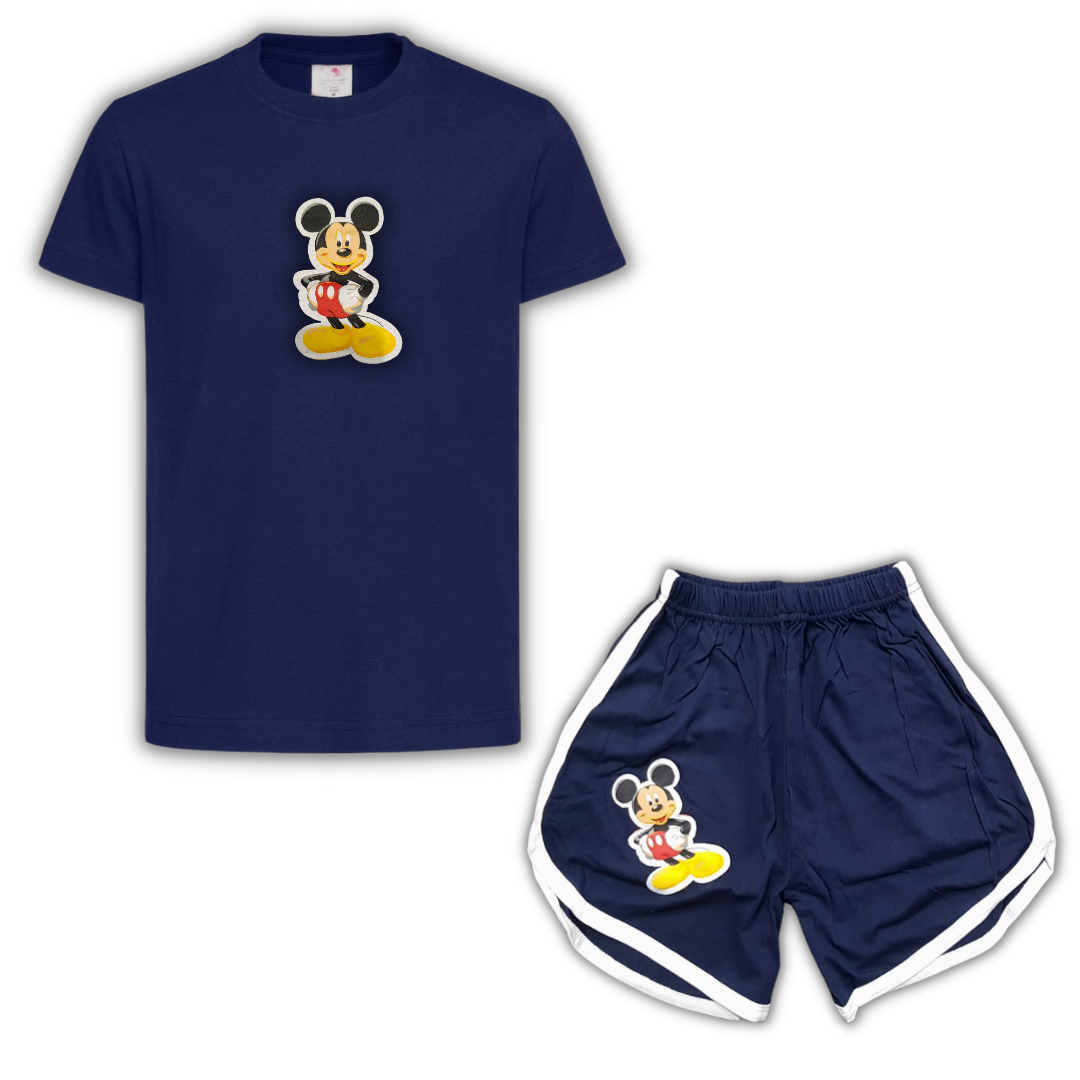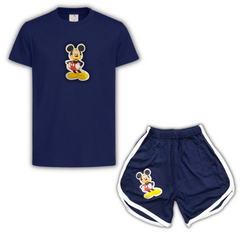 Boys Micky Mouse T-Shirt & Nicker Set Dark
SKU:
BMTANSD081-Dark-Assorted-28
Availability:
Out Of Stock
Please hurry! Only 0 left in stock
Boys Micky Mouse T-Shirt & Nicker Set
Note: This pack is available in assorted black and blue color 

Buy the best Boys Micky Mouse T-Shirt Nicker Set in Pakistan online. Hinz is a top Boys Classic T-Shirt And Nicker Set brand in Pakistan. buy t-shirts and nickers online. We produce high-quality, comfortable, and low-cost products.
Pure Cotton: bio-washed for soft hand feel & eco-friendly print
Best for Casual wear, regular wear, evening wear, smart casual wear for any occasion
Style: Kids T-Shirt and Nicker Set
Designed with comfort and performance in mind with an elasticized waistband
Made in Pakistan
Normal Wash only


This T-Shirt & Nicker set from "Hinz International" is made of 100% cotton for comfort and warmth. This Nicker has high-quality printing on the front chest that runs all over the Nicker to give it a very nice look. The color of these clothes is beautiful and vibrant. This "Micky Mouse" fitting is a classic shape that can be used during any season.
Little kiddos, this little Mickey mouse comes in a T-Shirt and a Nicker Set for your very dear boys. The Micky mouse print will surely add zing to his clothes. Both the clothes are made from 100% Cotton and have been stitched by expert professionals.
This knitted Nicker & T-Shirt set from Hinz is an amazing gift item from Pakistan, which adds a cute and charming touch to your little one's look in a simple way. The pack consists of a lovely T-shirt and a pair of matching knickers in a desirable combination color
Size Chart
">